Coming Up...
---
Fall Season Registration!!!
The Calgary Recreational Dodgeball Association is now accepting all Fall Season registrants. If you are interested in playing this season, CLICK HERE!
Quick Standings
---
Mondays Div 1
---
Tuesday Div 1
---
Wednesdays Div 1
Nude With Boots
Drunk and Looking 2 Score
Angry Balls
---
Tip of the Week
Don't always try to take strong players out first. This just means they're the first one back on the court after a catch is made.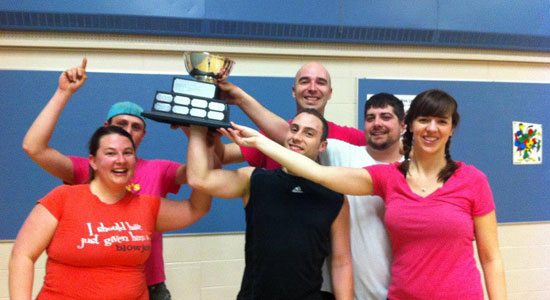 What's News
Hey Dodgeball fans,
The Winter Season is currently happening right this second and that is very exciting. If you didn't get a chance to register this season, and you want to be notified when registration for the next season will begin, email us at calgarydodgeball@gmail.com. You can also follow us on Twitter or Facebook to keep up to date on all the action!
Happy Dodging!
January 20, 2014
---