Coming Up...
---
Winter Season Begins January 11th
The Calgary Recreational Dodgeball Association kicks off the winter season on January the 11th. If you haven't registered... CLICK HERE!
Quick Standings
---
Monday
Big Balls and Nice Snatches
YFO
Dodgy Tossers
---
Tuesday
Be Gentle We Are New
T-Baggers 3.0
Nude With Boots
---
Wed Div 1
Destroyers
Havoc K
The Farm Team
---
Wed Div 2
Dont Stop Ball-ieving
Wrecktangular Sharks
Angry Balls
---
Tip of the Week
Aiming low near your opponent's feet makes it more difficult for them to catch the ball.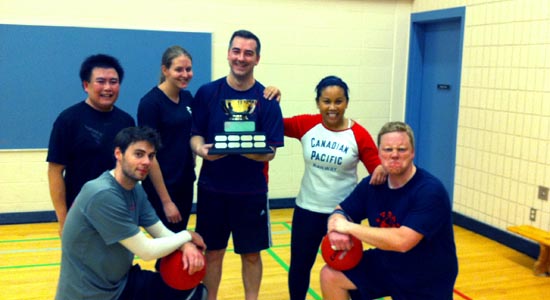 What's News
Winter Registration is now Open!
Thats right you can sign up right now for the upcoming Season of Dodgeball. Registration Closes January 5th, which means the season will begin the week of the 11th. But don't wait until after Christmas. Just sign up now!
Happy Dodging!
November 26, 2015
---